Professional Engineers Ontario (PEO) is the self-regulating body for approximately 80,000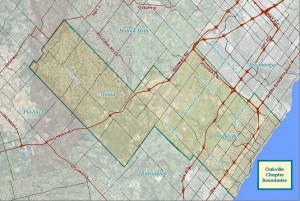 professional engineers in this province. As such it ensures the highest level of professionalism among engineers working in the public interest. For purposes of governance and administration, Ontario is divided into five regions, with each region further subdivided into chapters.
PEO's membership is made up of 36 chapters defined by geographical area. This means that its members live and work in the area the chapter serves and have a strong connection to the surrounding community. PEO chapters are active in delivering educational outreach, organizing community events and liaising with local government.
Oakville Chapter is part of the larger West Central Region and its boundaries include all of Oakville and Milton.